Add:No. 167 Huachuan Road, Chengxi New District, Yongkang City, Zhejiang Province
Tel:0086-0579-87250679
Fax:0086-0579-87250689
Mobile:013868936868
Zip Code:321300
Contact Person:Mr.Guo
E-mail:Ykzj02@zjywy.com
Ykzj05@zjywy.com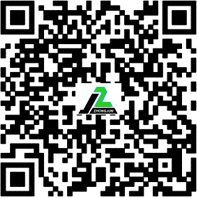 Classification and functional bottle opener
(Hits:)
Origin
Author
Add Time2019-03-28
fontSize:
T
|
T
It is mainly by ( a ) handle, ( 2 ) long-legged inserted , the ( 3 ) short leg inserted from the like.
Characterized in that the upper end of the handle with the handle holes , head fixed to the lower end of the handle with long legs and short legs plug from the plug , the plug from the long legs and short legs pierce the plug from the sports jacket.
Its structure is simple, saving material and material, cost low price , affordable, easy to use , open a convenient, safe lunch with wine bottle opener .
Followed by the onset of modern industrial and unfolding , bottle opener commence from the first generation to the third generation , from the preliminary to the various types of high-tech plastic bottle opener corkscrew appearance , biographical decades of expansion process .
Some people say that the traditional opener was " boorish gentleman" to use something , then follow the pressure and electric opener opener emergence of " wild men " has become more refined, become a true gentleman.
The first generation: traditional opener

Traditional manual opener opener foremost representative of plastic .
Disadvantages of this opener is clear: one , sweaty ; 2 , not suitable for children Mies and use ; 3 , outside the official is not beautiful ; Second Generation : Stainless steel bottle opener, butterfly bottle opener, bottle opener hippocampus , metal open
bottles , etc. ; multi-functional bottle opener ; pneumatic and electric opener opener ( prototype )

This generation opener function initially appeared diversification , the use of lunch and effort, such as stainless steel bottle opener appeared knife , cut the foil to play a role ; while the metal bottle opener in the initial use of leverage truth, the results arrived at lunch and effort ;
the opener of this generation that appeared to break the third generation pneumatic and electric opener opener prototype for the third generation of pneumatic and electric opener laid the foundation.
This generation is also very clear disadvantage opener , first get rid of hard without shortcomings still unfit Mies use ; metal bottle opener initial use some physical reason, What, then product volume serious , clumsy.
Pneumatic and electric opener is not sophisticated in terms of skills , appearance is not pretty.
Third Generation : Pneumatic electric opener opener opener of this generation include pneumatic opener , electric opener ( dry and charging electric power electric opener opener ) was launched on the basis of the second generation
together with pneumatic and electric opener represented , out of a second-generation wine bottle opener hard , awkward shortcomings, skills reaching sophisticated, beautiful fashionable appearance .
This generation wine bottle opener notable feature is the automated operation , the perfect use of modern technology in the wine bottle opener , saving time, effort , lunch convenient and more suitable for the use of Mies .
keyworks:
Kitchen gadgets、Easy life Corkscrew、Nut Cracker、Wine&bar set