Add:No. 167 Huachuan Road, Chengxi New District, Yongkang City, Zhejiang Province
Tel:0086-0579-87250679
Fax:0086-0579-87250689
Mobile:013868936868
Zip Code:321300
Contact Person:Mr.Guo
E-mail:Ykzj02@zjywy.com
Ykzj05@zjywy.com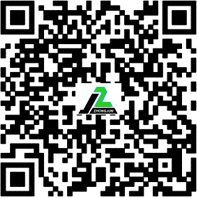 Collectible bottle opener
(Hits:)
Origin
Author
Add Time2019-03-30
fontSize:
T
|
T
In ancient times , the British did not produce local wines , wine also became the year of imported goods, only the nobility royal blood to a delicious product of God , then corkscrews , wine cellar, naturally became the key to these accessories then race to show off their lords
tool.
They asked the teacher polish bottle opener, wine cellar and even made ??a key , carry , drawing expensive , gold, ivory , inlaid red and green stones, and even diamonds.
Many are solitary , valuable , in July 2001 auction at Sotheby 's auction house a bottle opener ivory inlay diamond sold for 70,000 euros for price.

In fact, bottle opener indeed become a symbol of identity and status of people , a lot of people believe that the impact of the price of wine by the brand's knife in a large extent on a very large , well-known brands will be sold for hundreds or even thousands of dollars .
According to the value of a common type and solitary type ; style divided by British, French, Italian ; role divided by ornamental and practical categories.


For collectors , the principle is broadly collection Opener very similar : mainly from the rare degree angle election materials , fine craftsmanship degree to identify value, but also an important reference 's value .
keyworks:
Kitchen gadgets,Easy life Corkscrew,Nut Cracker,Wine&bar set